Hello. We are the Klokeid family. Welcome to our family Web site. We created this special place on the Web to share our lives with you. We hope this site will enable family and friends, near and far, to stay connected. We look forward to sharing our family news and precious memories with you for years to come! Feel free to contact us at klokeid@gmail.com.
Thanks for visiting!
Our Story
We met in the early 1980s. I was an avionics instruments technician stationed at George Air Force Base outside of Victorville at the time. Denise was working behind the cash register at the local Hesperia Kentucky Fried Chicken by the railroad tracks. One year later, we were married. The first placed we lived together was in a basic apartment in Victorville that today is boarded up with broken windows. Anticipating the need to reduce outgoing expenses, we moved downtown to rent a small 800 sq ft house on Hesperia rd. Mr Crosby our landlord was a friend of her father who happened to be a welding instructor at the local community college. I remember the first night we spent there Denise cried because the house was so run down. The bathroom tiles were all peeling up it look like alligator skin. But that is what you got for $170 monthly rent and over time and with a little effort we made that house our home. We even had a little dog named Churchill.

We became a true family with pride and joy when our children were born. Michelle arrived in the mid 1980s while I was finishing up my six year enlistment in the Air Force. She was born at the former George AFB hospital. Soon after, I left the USAF to pursue higher education at Cal Poly Pomona while Denise was the bread winner working as the footwear manager at the local K-Mart. Finances were tight but we were together. After graduating with an electrical engineering degree I was hired on at the Naval Surface Warfare Center in Corona. That job entailed quite a bit of travel to naval test facilities so she became the primary caretaker raising our growing little girl which she excelled at.

One year later we purchased our new home in Victorville where we live to this day. The home would allow for more room, which was needed because soon after we moved in little Andrew arrived.




Michelle with newborn Andrew

With two children, Denise became a stay at home mom. After working in Corona for a dozen years and increased commuter traffic, I decided to go for greener pastures (figuratively speaking) and transferred at Edwards AFB. I have been working there for over the past decade. Meanwhile Denise kept up with the kids while I was busy with work and travel.

Work travel has been much reduced and the kids are grown up and out of the house now. Andrew is in college up in Davis and Michelle has gotten married, moved out of state, and has two wonderful boys.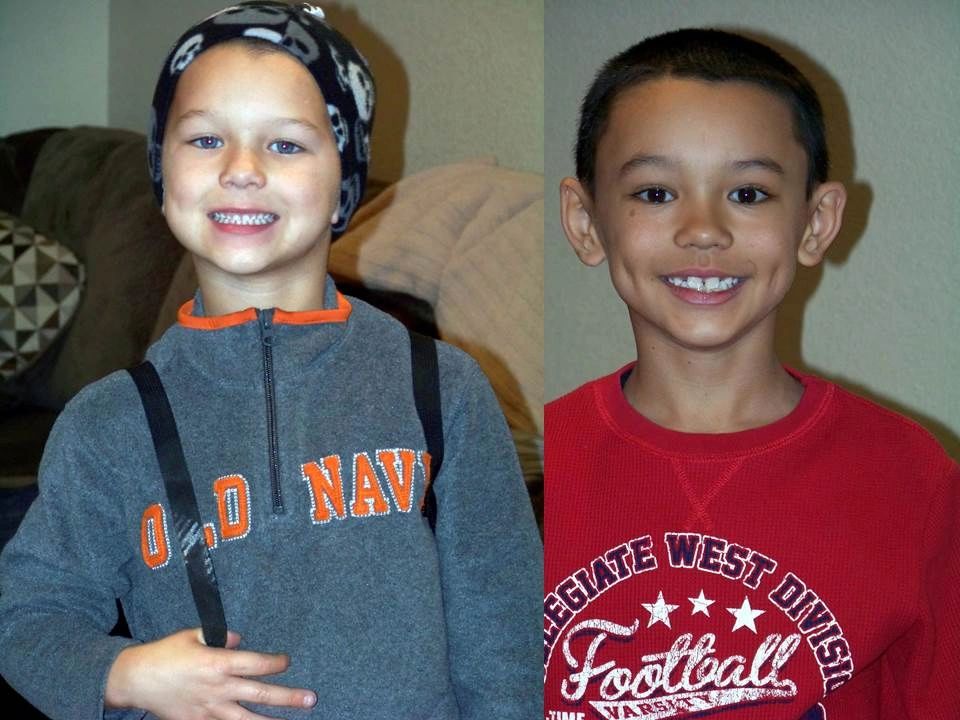 Our two lovely grandchildren - Andrew and Trey in December 2013. Sweetie pies

We have made so many great memories and are always embarking on new adventures. We receive many requests for family updates, so we decided to create this website. We hope you will enjoy exploring our site and come back again. We hope to update this site often.
- Grant and Denise Klokeid